Hi! Hola, Hallo, Ciao, שלום, اهلا, こんにちは
Look for your language Above, Busque su idioma a continuación,Suchen Sie unten nach Ihrer Sprache, Cerca la tua lingua , חפשי את השפה שלך למעלה, ابحث عن لغتك أدناه ، 以下から言語を探してください。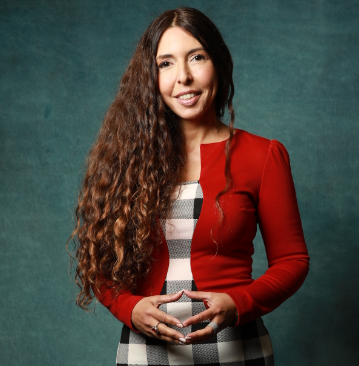 Welcome! I'm Edith. I have survived cancer, gave birth to 4 children against all odds, and coped with menopause twice during my life (Yes, it is possible…). On this international masterclass - Still Young - I help women like you to:
Be aware of the limited window of opportunity that you have to make a difference in your body shape and health. 
Become proactive about your health and wellbeing throughout menopause .
Avoid hormonal weight gain after 40,  
Decrease your risk for serious diseases & cancer, 
Maintain your vaginal & sexual health, 
Deal with urinary incontinence, 
Promote your energy, mind power & Happiness, 
Prolong your youth & slow your body's aging process. 
I have made this huge investment, in order to allow every woman, whether you speak English or other languages, whether you can hear well or not, to benefit from this crucial knowledge & practical tips.
Get Your free Access to the trial videos in the Still Young Masterclass Right Now!
Hi! Hola, Hallo, Ciao, שלום, اهلا
 Hi, I'm Edith and this is my miraculous story.
Hola, soy Edith y esta es mi historia milagrosa.
Hallo, ich bin Edith und das ist meine wundersame Geschichte.
Ciao, sono Edith e questa è la mia storia miracolosa.
היי, אני עידית וזה הסיפור המופלא שלי
مرحبًا أنا إيديث وهذه قصتي الرائعة
There is only one woman who can make you happier, healthier, more energetic, more attractive and more vital - YOU! Because you are the captain of your life. And now you have these great resources and support that you can access anytime, anywhere! The Captain of Your Life courses all address the most important issues related to your physical and emotional wellbeing. And change life because your body, mind and soul create who you are.
Solo hay una mujer que puede hacerte más feliz, más saludable, más enérgica, más atractiva y más vital: ¡TÚ! Porque eres el capitán de tu vida. ¡Y ahora tiene estos excelentes recursos y asistencia a los que puede acceder en cualquier momento y en cualquier lugar! Todos los cursos del Capitán de tu vida abordan los temas más importantes relacionados con tu bienestar físico y emocional. Y cambia la vida porque tu cuerpo, mente y alma crean quien eres.
Es gibt nur eine Frau, die Sie glücklicher, gesünder, energischer, attraktiver und vitaler machen kann - SIE! Weil du der Kapitän deines Lebens bist. Und jetzt haben Sie diese großartigen Ressourcen und Unterstützung, auf die Sie jederzeit und überall zugreifen können! Die Kurse von Captain of Your Life befassen sich alle mit den wichtigsten Fragen im Zusammenhang mit Ihrem körperlichen und emotionalen Wohlbefinden. Und verändere das Leben, weil dein Körper, dein Geist und deine Seele schaffen, wer du bist.
C'è solo una donna che può renderti più felice, più sano, più energico, più attraente e più vitale: TU! Perché sei il capitano della tua vita. E ora hai queste fantastiche risorse e supporto a cui puoi accedere sempre e ovunque! I corsi Captain of Your Life affrontano tutti i temi più importanti legati al tuo benessere fisico ed emotivo. E cambia la vita perché il tuo corpo, mente e anima creano chi sei.
יש רק אשה אחד שיכולה לגרום לך להיות מאושרת יותר, בריאה יותר, נמרצת יותר, מושכת וחיונית - את! כי את הקפטן של חייך. ועכשיו יש לך את המשאב והתמיכה הנהדרים האלה, אליהם תוכלי לגשת מכל מקום ובכל זמן! הקורסים בנושא "הקפטן של חייך" - כולם עוסקים בנושאים החשובים ביותר הקשורים לרווחתך הפיזית והרגשית. ומשנים את החיים, מכיוון שגופך, נפשך ונשמתך יוצרים את מי שאת.
هناك امرأة واحدة فقط يمكنها أن تجعلك أكثر سعادة وصحة وحيوية وجاذبية وحيوية - أنت! لأن كابتن حياتك. والآن لديك هذا المورد الرائع والدعم ، والذي يمكنك الوصول إليه من أي مكان وفي أي وقت! دورات "كابتن حياتك" - كلها تتناول أهم القضايا المتعلقة برفاهيتك الجسدية والعاطفية. وتغيير الحياة ، لأن جسدك وعقلك وروحك هي التي تخلق من أنت
Hi! Hola, Hallo, Ciao, שלום, اهلا, こんにちは
Look for your language Above, Busque su idioma a continuación,Suchen Sie unten nach Ihrer Sprache, Cerca la tua lingua , חפשי את השפה שלך למעלה, ابحث عن لغتك أدناه ، 以下から言語を探してください。